Liquid cooling
From passive air climate control to active liquid cooling of high-performance CPUs, Thai-Toptherm offers the full range of components and systems. They are designed precisely according to your requirements and application spectrum. Software-assisted planning and calculation of requirements, together with modular, rack-compatible technology, help to minimise investment costs, thereby offering a particularly future-safe solution with a high degree of flexibility.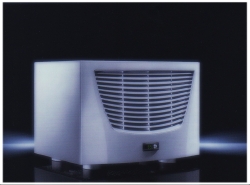 Air/water heat exchangers
The air of the enclosure interior may also be cooled to below the level of the external temperature, if required, by using cooling water from a central recooling system. The ingress of dust from outside into the cooled enclosure is prevented. The waste heat from the enclosure does not raise the temperature of the ambient air, provided the heat exchanger and cold water supply system are spatially separated from one another.

Read more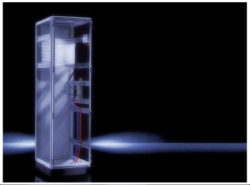 Cold Plate
Liquid-cooled partial Mounting plate with drilling surface and T channel Whole surface can be used by the customer for own tapped holes (blind holes) to a maximum drilling depth of 12 mm. Alternatively, drive units may be secured to the T channel depending on the version.
Read more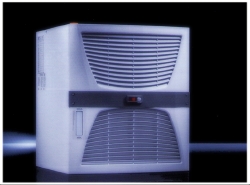 Chillers for water
TopTherm, for wall mounting
In a floor-standing enclosure
Read more