Cooling with ambient air
Thai-Toptherm system climate control offers holistic process protection. This includes the cooling of sensitive electronics in enclosures and cases for industrial process control, as well as server and network technology, regardless of the ambient conditions. But these are not isolated solutions ? with Thai-Toptherm , everything is interconnected. Perfectly linked and controlled cooling technology with eco-friendly, energy-efficient equipment.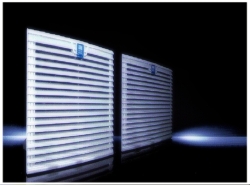 TopTherm fan-and filter units
Fan-and filter units are ideal for dissipating heat loads cost-effectively. The prerequisite is that the ambient air must be relatively clean with a temperature below the desired enclosure internal temperature. The entire range of fan-and-filter units is now also available with EMC shielding and all required rated voltages.

Read more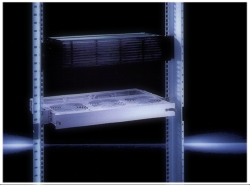 Rack mounted fans/tangential fans
All rack-mounted climate control components are fitted directly onto the 482.6 mm. (19") mounting level for subracks. Positioning directly beneath the electronic components ensures effective cooling, and prevents the formation of hot-spots.
Read more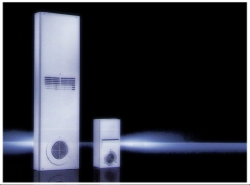 Air/air heat exchangers
The requirement for using air/air heat exchangers is that the ambient temperature must be below the required enclosure internal temperature. Dust and any aggressive ambient air is unable to ingress the enclosure interior, thanks to the two separate air circuits.
Read more